Join Our Team
We invite you to join a rapidly growing, progressive and patient-centered team that's future-facing by applying to become part of our innovative clinic. We would love to meet you!
Values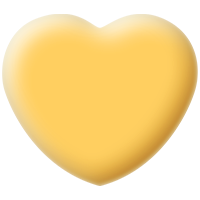 You'll Make a Difference.
Work at Winterberry and make a positive difference. As part of our progressive team you'll offer well-rounded care patients need to live their best life.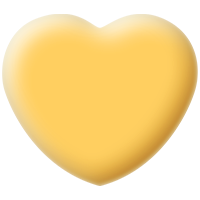 You'll be Supported.
An advantage of working with us is our large team. You'll be working with a highly skilled team so you have the resources you need, when you need them.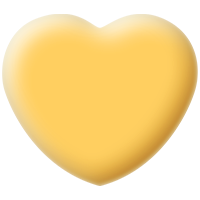 You'll Enjoy Flexibililty.
We want our patients and our team members to live their best life. That's why we offer flexibility in scheduling and innovative ways to deliver care.
Benefits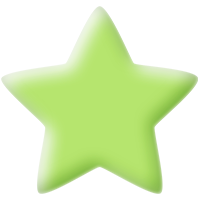 A Great Culture.
At our clinic, culture isn't a mission statement that's written and forgotten. It's alive and present in everything we do; from our team's positivity, inclusiveness and genuine care.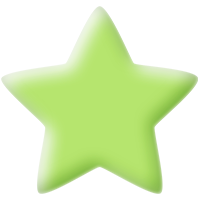 Workplace Flexibility.
Want to work in our physical clinic? Great! Interested in working virtually with patients? Perfect. Tell us your ideal workplace situation and let us work to accomodate you.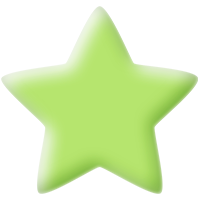 Continuing Education.
Wherever you want to take your health care career, we're here to help you achieve it. With such a large team we can offer both internal and external training opportunities.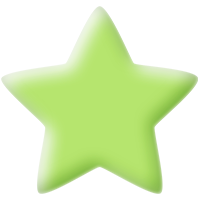 Quality Leadership.
Our clinic's leadership team put our values into action everyday by taking leadership roles in their area of interest, continuing to upgrade skills and supporting our team's growth.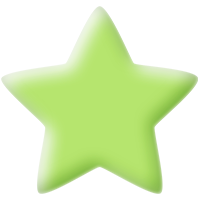 A Great Location.
Working in our clinic means living in what many call "The New Brooklyn". Hamilton's renowned for being having diverse neighborhoods; ranging from hip, walkable and urban to lush luxury.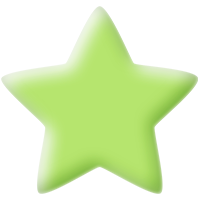 Excellent Compensation.
Your skills are in-demand and we recognize and reward that with excellent compensation that goes beyond a paycheque to include benefits and workplace flexibility.
Current Career Opportunities
For all the reasons listed above, we believe that Winterberry is a great place to work and we invite you to join us by applying to a current opportunity.
General Nature of Job:

A Nurse practitioner (NP) will provide primary health care in accordance with the standards of practice for registered nurses in the extended class. To achieve optimal patient care, NP's will exercise the due care, skill, competence and diligence normally practiced by registered NP's and will work alongside Family Physicians (FP) that are immediately available to review and extend scope of practice when appropriate. Each interaction with a patient offers an opportunity to complete a comprehensive assessment of the presenting problem as well as a complete assessment of the health status, risks and opportunities that can affect long-term health. This may be completed during one visit or over a series of visits depending on the circumstances and should be updated in the patient's Practice Solutions/EMR record on a regular basis.

Duties/Responsibilities:

Clinical

Applies recognized clinical practice guidelines and best practices to screening, monitoring, and assessment of patient's physical and emotional well-being.

Recognizes limitations in scope of practice and communicates in an appropriate timeframe with the FP need for review/extended care outside of scope.

Completes advanced comprehensive and thorough physical health assessment based on presenting problem

Incorporates objective findings such as laboratory and diagnostic findings, specialist reports and past history in a comprehensive assessment.

Initiates and/or contributes to the development of a health plan in collaboration with the patient and other members of the interdisciplinary team.

Assists and supports the patient in life transitions, including palliation and death.

Provides and co-ordinates screening for health issues such as diabetes, hypertension, cholesterol, cancer screening, cardiovascular health, mental health, cognitive function and osteoporosis.

Provides house visits to palliative care patients if and when required.

Provides counselling on health promotion and illness prevention strategies.

Counsels and guides patients on symptom management, health maintenance and rehabilitation strategies, as well as risk factors and lifestyle changes.

Discusses treatment options with patients and involves them in decision-making and self-management.

Assesses health education requirements and readiness of the patient as a component of an overall health assessment.

Assesses current knowledge, education and literacy levels, social supports, learning preferences and other factors that may affect the education approach and plan.

Completes necessary documents to access medications or treatments that are exceptions to formulary.

Encourages maximum independence and accountability for self-care.

Informs and educates patients regarding the meaning and implications of test results and interventions.

Counsel's patients on drug therapies, side-effects, and interactions.

Utilizes all health-care encounters as an opportunity to identify educational needs and provide health education (e.g., immunizations, screening, health lifestyle, smoking)

Develops and provides a variety of educational approaches to address health topics, including individual and group sessions, and offers these in cooperation with other members of the interprofessional team.

Employs education strategies and motivational interviewing skills to support behaviour changes to enhance health (e.g., smoking cessation, physical activity, and healthy eating).

Provides education related to healthy living, prevention of injury, illness and communicable diseases, care and treatment, individual and family adjustments, and support systems as appropriate to the patient situation.

Engages patients in education regarding chronic illnesses such as diabetes, chronic obstructive pulmonary disease, hypertension, cardiac disease, cancer, and chronic pain.

Assists and supports patients with implementation of the health plan including interventions and diagnostic testing. This may involve setting up supports such as medication. delivery/adherence programs for medications, providing in-home care as required.

Determines the need for and initiates consultations with other services and health-care providers in a timely and supportive manner.

Monitors, evaluates and adjusts the health plan based on effectiveness of interventions and/or changes in condition or environment, in collaboration with the patient and team members.

Completes referrals or consults, lab requisitions, and diagnostic requisitions.

Works as a navigator to ensure the appropriate referrals and connections to other services and programs that would enable the patient to achieve their health goals.

Completes third party forms including – insurance, Worker's Compensation Board documents or other forms as required.

Provides telephone care, follow-up and consultation and documents this care in the patient record.

Co-ordinates services and care with the patient to ensure continuity and follow-up.

Initiates or participates in patient care case conferences to ensure coordinated, comprehensive and holistic services.

Provides care in collaboration with family physician for patients in long-term care or assisted living, including home visits as required as per practice policy.

Communicates with secondary and tertiary providers to ensure the continuity of care.

Networks with community agencies and groups.

Acquires, develops, and evaluates teaching materials and tools, with consideration for cultural, language, physical, intellectual, and environmental factors.

Documents accurate and pertinent patient information in a timely manner, including maintaining a comprehensive health summary or patient profile.

Prepares prescriptions for signing or facilitates the ordering of medications according to practice policy and as outlined by CNO documentation standards, including controlled substances where appropriate.

Uses a variety of communication strategies, e.g., written, verbal, non-verbal, visual, Internet, and group education.

Recognizes personal attitudes, beliefs, feelings and values about health in their interactions with patients and their families.

Maintains and applies evidence-based knowledge to the nursing process.

Monitors and maintains infection control practices according to established standards.

Will perform any other duty or responsibility changes deemed necessary from time to time by management.

Participates in the development, implementation, and maintenance of medical directives, and policies and procedures that guide practice.

Work flexible hours as required, based on the medical needs of our patient population.

Must be available to work evenings/weekends from time to time.

Creates or advocates for an environment that facilitates patients' learning and maximizes their participation and control in meeting their health-care goals. Examples of areas of health education that can be provided: diabetes, cholesterol, COPD, hypertension, bone density and osteoporosis prevention, insulin starts, cardiovascular health, medications, inhaler use, sexual health counseling, smoking cessation, health screening, community resources, nutrition, medication, tests and procedures, INR education, etc.

Leads or participates in conference presentations.

Participates in relevant meetings and committees.

Maintains a membership with professional organizations and interest groups.

Maintains Professional Liability Protection

Maintains current CPR and BCLS certification

Education

Current and valid registration as a Registered Nurse in the extended class with the Colleges of Nurses of Ontario. Current Registration is within good standings.

Current CPR and BCLS

Knowledge /Skills

Knowledge of primary health care and the social determinants of health

Knowledge of concepts of health promotion, disease prevention, behavior change counseling, program planning, individual and group counseling

Knowledge and awareness related to cultural competence and the ability to provide compassionate, respectful, non judgemental culturally competent care

Knowledge of the principles of the Stanford model of self-management

Experience in program development, implementation, monitoring and evaluation is an asset

Consultation and collaboration skills

Comprehensive health assessment skills and therapeutic management in the context of primary health care

Independent and self directed

Ability to establish positive working relationships with members of the interdisciplinary team and clients as well as external allied health care providers

Ability to delegate care appropriately within scope of practice

Ability to be an effective change agent

Excellent communication skills and ability to adapt communication styles to meet the needs of patients, health team members and community partners

Effective organizational, critical thinking, problem-solving and decision-making skills

Ability to identify and prioritize care within the clinical context

Ability to plan, organize effectively to meet work demands

Desirable Qualifications

Experience working in a family practice, community or primary health care setting

Experience in working within a collaborative interdisciplinary team

Experience in a variety of clinical areas

Excellent health assessment/clinical skills and the ability to perform the full range of duties and responsibilities. While primary care experience is preferred, an orientation to primary care will be provided

Independent, creative and organized individual with strong oral/written communication, interpersonal, analytical, problem solving, negotiating and computer skills.

Maintain & develop professional competencies through ongoing training and/or appropriate continuing education

Maintain confidentiality in compliance with legislation (PHIPA -personal health information protection act, FIPPA- Freedom of information and protection of privacy act, PIPEDA-personal information protection and electronic documentation act)

Valid Ontario drivers license

FAMILY PHYSICIANS 

Winterberry Family Medicine, Hamilton, Ontario invites applications for full and part time Family Physicians. Full and part time positions are available with salary commensurate with the qualifications and experience.

Job Details: 

Winterberry Family Medicine, a successful and well-known Primary Care Clinic is committed to helping patients live their best life. We are currently expanding and looking for  part-time and full-time Family Physicians.  We provide in office, virtual and house call appointments to patients which gives you flexibility and choice over the care and means you provide.  

As part of the Winterberry

 team you will be supported by a large, highly skilled and caring team of FPs, NPs, PAs, RNs and RPNs all with managers and support staff to make life more fluid and medicine-focused for you. 

At Winterberry we transitioned out of our FHO and FHT model, and adopted a Family Health Group (FHG) model which, in our considered opinion, delivers a  payment model that offers maximum incentive and flexibility to you and the clinic.


Winterberry focuses on enabling and resourcing physicians to focus on their expertise – family medicine while our capable team  manages everything else. As such, successful candidates, despite being a FHG, will have guaranteed take home pay equivalent or superior to a FHO, without the liabilities, costs and HR/admin responsibilities or running your own clinic.  Ongoing CME, team support and patients already on site – a true turnkey medical practice that includes your own highly professional medical team and all needed equipment.

 
Incentives including site visits, potential relocation costs, and other options can be discussed with the right fit. The guaranteed minimum gross full-time pay for new recruits is up to $325,000 with no overhead and many opportunities for additional work and growth as desired.  


Clinic Details: 

The clinic uses PS Suite EMR, manages/offers billing support, and is fully equipped with state-of-the-art office, medical and virtual equipment. You will be fully resourced and part of a team of ancillary providers including Dietitians, Mental Health Counsellors, Pharmacists and a staff Psychiatrist dedicated to the practice. There is free parking onsite, pharmacy in the same building, major services, restaurants, coffee shops and entertainment in the same complex, and we are easily accessible from a major highway.

We welcome all interested applicants to visit our Join The Team page for more information on our clinic and to apply directly to our Human Resources department.